About Simply Training
We provide leading-edge instruction and support in bookkeeping and current versions of Sage 50 Accounting
At Simply Training, we make it very clear that our objectives are to provide accounting expertise and accounting software training to businesses, and individuals, in a clear and understandable manner.
Accounting and Bookkeeping is easy, and our courses and training are designed to help people be successful in their jobs, in providing course content and skill sets that are current and up-to-date.
We produce and deliver Accounting, Bookkeeping Courses, and Courses on the Sage 50 Accounting (Canadian) Program, Canada's leading small business accounting software. Our courses support and empower our students and help to get them started in accounting or to advance their bookkeeping and accounting knowledge.
We believe in exceptional customer service and you will find a real person on the end of the telephone. We take pride in providing everyone with the highest value in service, training, integrity, and professionalism, but with an individual personal touch.
Meet The Team
Sue Dupuy,  Consultant  |  Instructor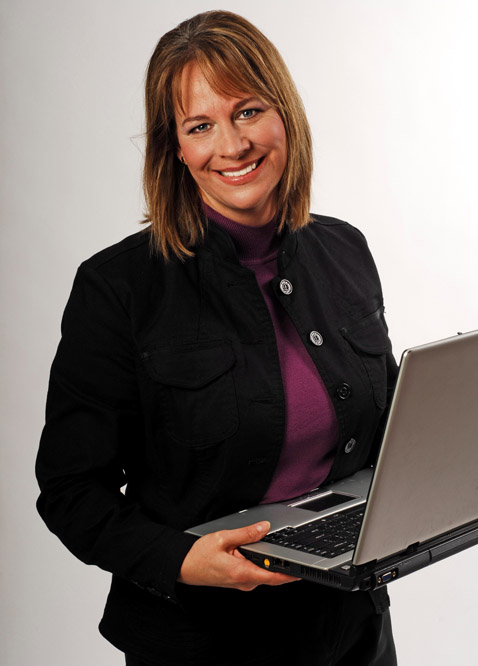 Sue's business and accounting experience extends for more than 30 years and she has been in the education and training vocation since 1995.
In being an educator of business and accounting, she believes, "If the student has not learned, then the teacher has not taught." It's this simple… accounting and bookkeeping is easy! It's people or instructors that make it difficult to understand.
Sue always stays current and advances forward with new technology, accounting and bookkeeping processes. She has business, consulting and accounting experience with literally thousands of different business types and is someone that can step into any business and help with their accounting and bookkeeping needs, with very little direction. She also maintains the highest certification with Sage Software as a Sage Certified Platinum Consultant and Sage Certified Trainer. Each year she writes the annual certification exam to stay current and relevant to today's business needs.
Sue maintains extremely high standards in providing accounting solutions, courses, and training to her customers; when you train or work with Sue, you can be sure you'll find the answers and solutions you're looking for!
Give Sue a call for your business and accounting needs; accounting solutions analysis, bookkeeping, business start-up, training, courses, streamlining and accounting software needs. As a business owner herself, she knows what it takes to run and maintain a successful business.
POPULAR COURSES
intriguewp
2019-07-24T16:51:33-05:00
Learn Accounting Fundamentals and Sage 50 Accounting 2019 Level 1 & 2 Courses. Includes 70 hours of training with video tutorials, exercises and support.
intriguewp
2019-07-25T10:27:00-05:00
Prepare to work in business right now learning Canadian Sage 50 Accounting 2019 Levels 1 & 2. Includes 40 hours of training with video tutorials, exercises and support.
intriguewp
2019-07-25T10:34:43-05:00
Learn the simplicity of using Sage 50 Accounting 2019 Level 1 from start to finish. Includes 20 hours of training with video tutorials, exercises and support.
Simply Training Respects Your Privacy
General
We care about providing you with tools and information to manage and protect your online privacy. We have developed this privacy policy to inform you about what information this web site collects, who may receive that information, what we may do with the information, and how long we keep it. While we have made every attempt to make this policy as clear as possible, if you have any further questions about it, feel free to contact us.
Your Information
We will not give out any information you submit on our site to any third parties except in compliance with a request of a law enforcement agency. Under no circumstances will your name, business name, e-mail, phone number or address be sold to, or given to any other parties.
Collected Information
Your personal information is collected through our contact forms only. This website currently has no applications or programs that gather information from your computer. Users may be required to provide contact information (e.g., your name and email address) and demographic information (e.g., your postal code). Certain information, such as your email address, is collected in order to verify your identity and for use in our records. Information collected on this website is kept in our records only as long as is necessary to provide requested information and services to our clients. Customers can at any time, can request to be removed from our database.
Summation
If you have any questions about this privacy statement or the practices of this site, please contact us.